As our summer days have grown unbearably hot this month, I've been on a quest to find better ways for cooling off than staying indoors. Initially, I imagined jumping into one of our local lakes would do the trick but soon discovered Lake Tawakoni could very well be Hunt County's largest hot tub! I wouldn't recommend it unless swimming in a soup pot is on your bucket list.
Defeated and discouraged from the near boiling water, I recently grabbed a locally produced book in my air-conditioned home and began to read something new to make myself think of Autumn, cooler temperatures, and Halloween. Before I knew it, my imagination conjured up the scent of campfires and "pumpkin spiced" everything! 
This week's book review is for "The Anchor Is The Key" by Gainesville, Texas, author Linda Anthony Hill.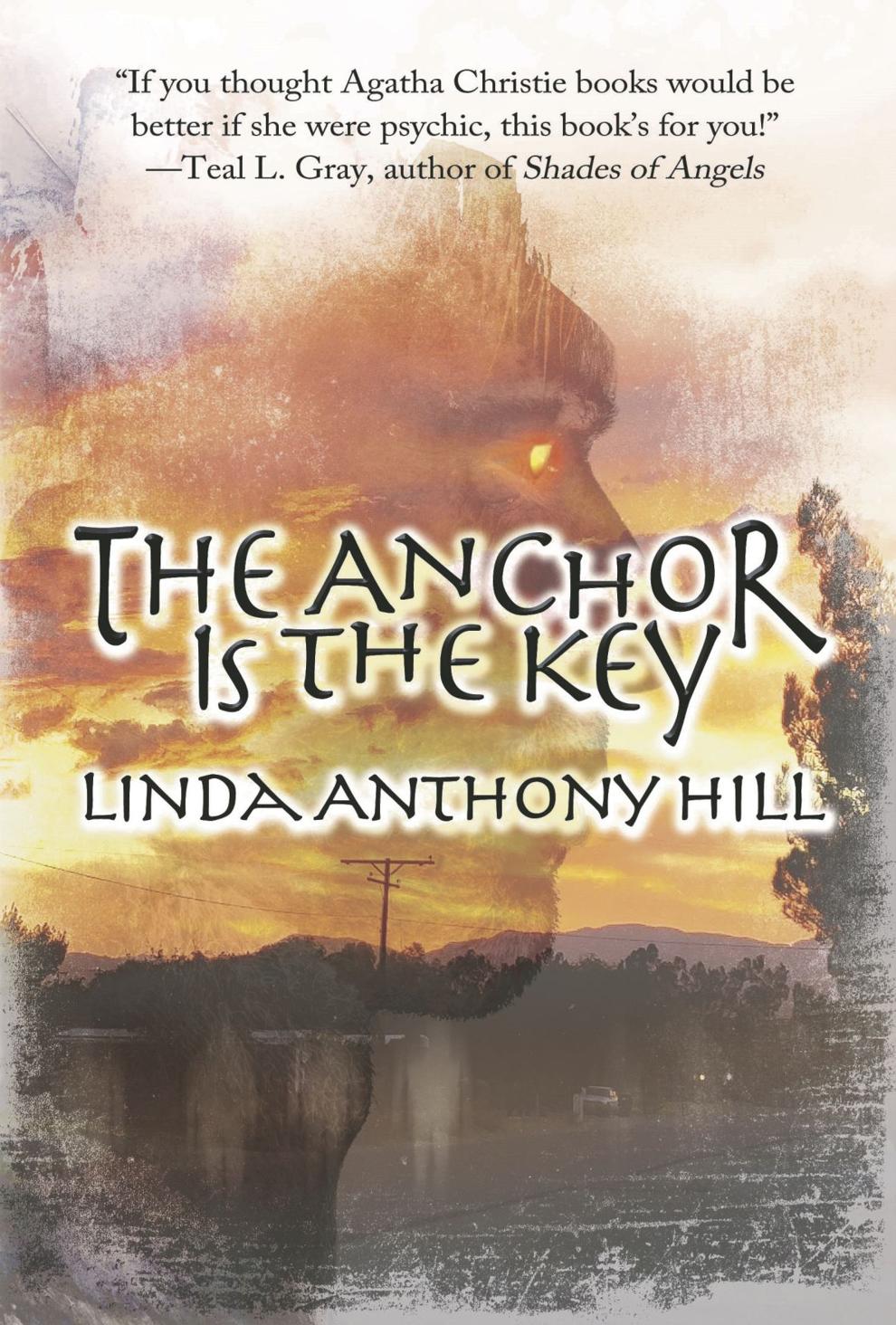 The synopsis reads, Celeste leads a quiet life as a psychic in a small town. That is… until she is drawn into a haunting murder investigation. A sweet little old lady client has started spreading the word that Celeste is not only psychic, but she is also a healer. She has no desire to be a healer, but now her phone is ringing non-stop. And to top it all off, she seems to have adopted a ghost who has no idea how long he has really been dead.
"The Anchor Is The Key" is what's known as a Cozy Mystery and, until reading this book, I'd never heard the term. The genre of Cozy Mystery was coined in the late 20th century when various writers produced works in an attempt to re-create the golden age of detective fiction. Cozy Mysteries (sometimes known as Cozies) are a subgenre of crime fiction. Unlike other works of crime fiction, 'Cozies' downplay the violence and – if any occurs – it takes place off-stage by non-violent methods such as poisoning or falls from great heights. 
Cozy Mysteries rarely contain any profanity, and the crimes are often solved by an amateur placed in an extraordinary situation such as a teacher or librarian. In most circumstances, the culprit is taken into custody without resistance. They mostly de-emphasize sex, concentrate on problem-solving, and they are typically set in smaller towns or villages.
The main protagonist in this story, Madam Celeste, makes a living as a small-town psychic reader with a long list of clients who'd rather remain anonymous … until a new client tells all. She's soon contacted by a local business owner whose night-shift employees fear that their workplace is haunted. He hires the psychic as an undercover human resources worker to get to the bottom of things. After a few honest interrogations of the workers and the introduction of a very talkative spirit, Celeste soon realizes every answer she discovers only creates dozens more questions.
"The Anchor Is The Key" is a fun, light hearted look into the world of paranormal mystery. Even though the central plot focuses on the solving of a murder with spirits visiting Celeste at every turn, readers with weaker nerves would nevertheless enjoy this story immensely! I caught myself smiling often, even laughing out loud, during the main character's interactions with certain mischievous ghosts. Celeste's cat, Chaos, even gets in a joke or two. 
As far as character development is concerned, it was like I knew several of these individuals personally by the time I flipped the last page. They could easily be some of my own friends or neighbors rather than fictional townsfolk. Because of that, the story's main mystery kept me guessing until the very end. 
I sat down with the author to find out more about how she managed to make Madam Celeste such a believable character. Her explanation was indeed amazing.
"I am the proud owner of Hill House Manor in Gainesville, Texas," Hill said. "It's been featured on A&E Network, 'My Ghost Story,' HGTV, and 'The Ten Most Haunted Homes In America.'"
Even before she inherited the haunted Hill House Manor that became an inspiration for her own literary adventures, she wrote passionately about various other subjects. First published at age 10, she was never encouraged to pursue the life of an author. Hill says she was guided into dentistry instead but continued to write in her spare time. 
"If there was a newsletter where I worked or clubbed, I wrote for it back when cut-and-paste meant scissors and rubber cement," she recalled.
Some of Hill's earlier published works before creating the mysterious, exciting world of Madam Celeste include a children's book series about the paranormal titled Branden's Ghost. 
"I wanted to show young people that there's more to the spirit world than the misleading information offered by television shows," she said.
Although busy with daily life and organizing overnight tours of her home for paranormal enthusiasts from around the country, Hill already has an impressive collection of more than 25 unpublished short stories. She is also in the process of writing Madam Celeste's next adventure with the working title "The Spider House."