The Hunt County Fair board has put together a stellar lineup of music performances for the 2019 fair, which runs from April 19 to April 28.
Among the list of headlining performers are a half-dozen chart-topping, globally acclaimed country artists including Restless Heart, Johnny Lee, John Michael Montgomery, Roger Creager, Bart Crow Band and Randy Rogers Band.
Additional music acts slated for the Hunt County Fair are numerous up-and-coming Red Dirt, vintage American rock, and traditional country artists – most from Texas and some even from the Hunt County area – including Cody Wayne, Chris Colston, Mike Ryan, Zach Romo Band, Read Southall Band, The Blandelles, and 30 Miles East. Also performing one evening will be several area church bands.
Fair admission costs $10 before 8 p.m. and $20 after 8 p.m. for adults; children ages 6-12 are $5. Wristbands for carnival rides vary in cost depending on the day and time, ranging from $10 to $30. For information on tickets, wristband specials, creative arts and agriculture activities at the fair, visit HuntCountyFair.net.
Below, learn about every artist scheduled to perform at this year's fair.
THE RANDY ROGERS BAND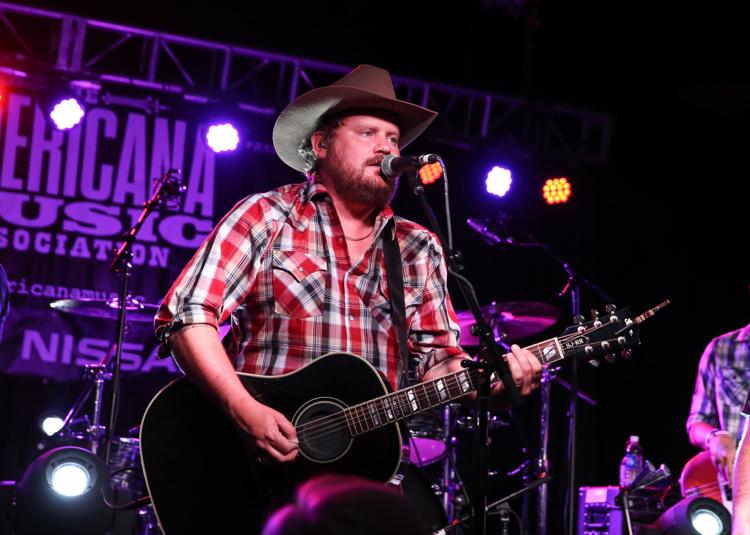 Few relationships in life are more complicated than those among band members. Music history is filled with stories of the rise and fall of creative personalities, but the Randy Rogers Band is a unique brotherhood fueled by a shared passion for making great music and a strong commitment to each other. That bond forms the foundation for the new music on their new album "Hellbent," a high-octane collection of songs buoyed by the same fearless spirit and sense of camaraderie that has made them one of country's most compelling bands. 
The 11-song "Hellbent," due to be released April 26, was recorded at RCA Studio A in Nashville with Dave Cobb (Chris Stapleton, The Oak Ridge Boys, Sturgill Simpson, Jason Isbell), marking the first time Randy Rogers Band has worked with the Grammy-winning producer. 
The band members' dynamic musical chemistry has taken the Randy Rogers Band beyond the competitive music scene in their native Texas to build a national fan base with sold out shows across the country. The band has become skilled at capturing that live energy and passion on their albums and "Hellbent" is a perfect example. 
Rogers is also a big fan of collaboration and has partnered with friend Wade Bowen on the infectious "Hold My Beer" projects, and he joined forces with Lone Star legend Robert Earl Keen as the Stryker Brothers. He recently teamed up with Lyle Lovett, Willie Nelson and Jerry Jeff Walker to sing on Michael Martin Murphey's "Austinology" album. 
Six of the the Randy Rogers Band's eight albums have hit Billboard's U.S. Country Top Ten, and among their many top-charting country singles, one – "One More Sad Song" in 2012 – crossed over into the Top 20 of the Billboard Hot 100 charts. 
CHRIS COLSTON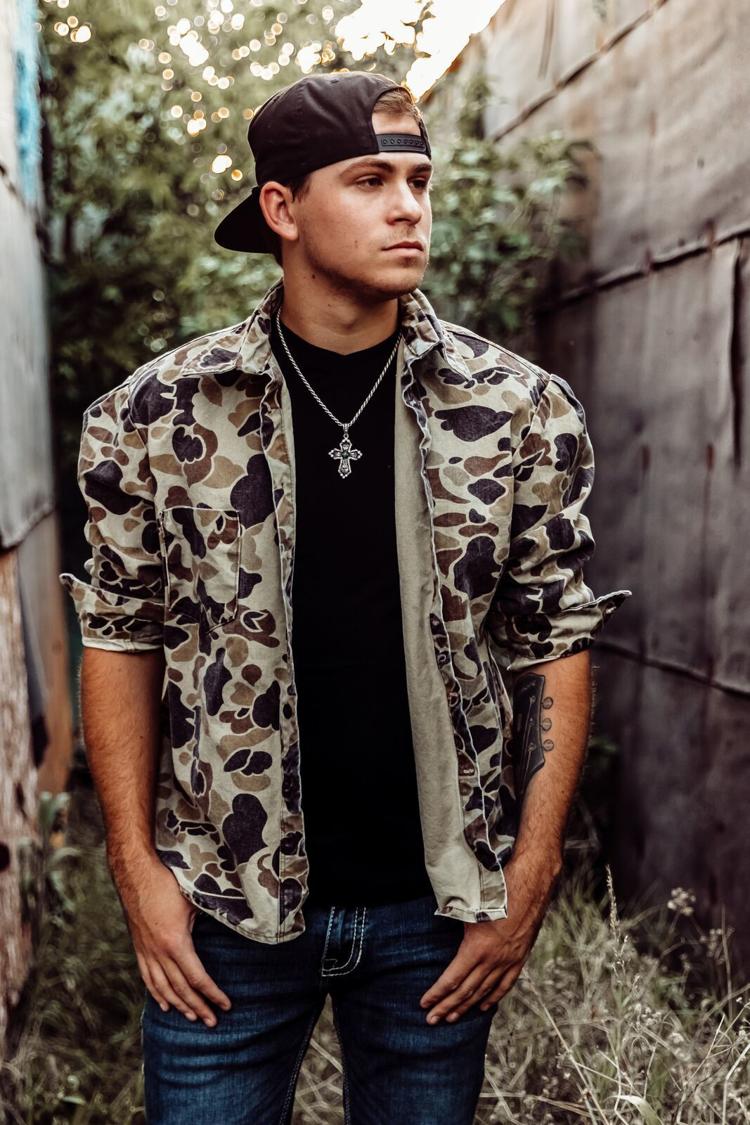 East Texas native Chris Colston last year sparked a storm sweeping through the Texas/ Red Dirt scene with the release of his EP "Gone." The title track surpassed a half-million streams on Spotify in just a few months, and with that, Colston set the bar high for himself as well as for other burgeoning artists in the scene.
Colston's musical story began when his stepfather signed him up for drum lessons when he was 7. At 17, Colston formed his first band and they hit the road playing everywhere they could. Colston's music is heavily influenced by some of the greats he grew up listening to like Lynyrd Skynyrd, The Allman Brothers and country legends Merle Haggard and Willie Nelson. His musical sound has continued to grow with inspiration from Whiskey Myers and Blackberry Smoke. 
ROGER CREAGER
Roger Creager has built a reputation across the Lone Star State for fun-loving, party songs, and it's helped him earn atop the growing Texas Music scene. But his live performances prove that he's about much more than drinking beer and driving pick-up trucks. 
Creager never strays far from his small-town South Texas roots and his music encompasses all of him. His music has earned him six Top 100 album rankings on the U.S. Country charts, four of which were big crossover hits, making the Top Ten on U.S. Heatseekers and U.S. Indie Billboard charts.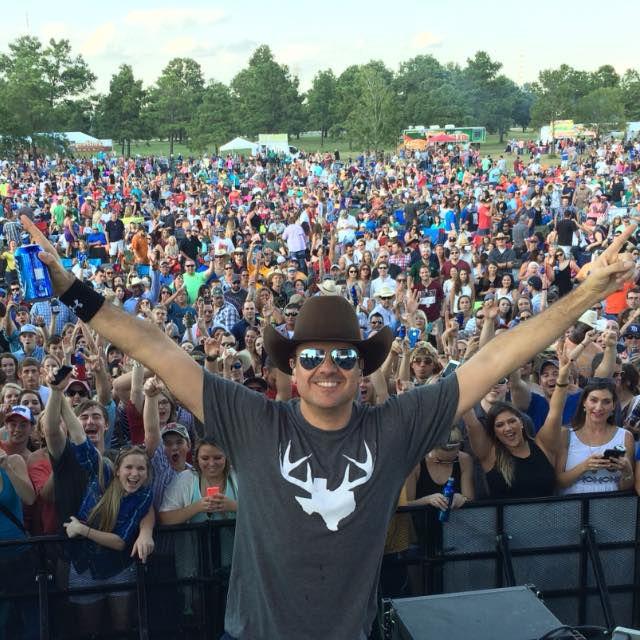 His latest EP "Gulf Coast Time" – ranked 25th in the country by Billboard's Heatseekers chart when it was released in 2015 – is certainly a slice out of real life.
Opening for Roger Creager will be 30 Miles East, a familiar name to Red Dirty country fans in the Hunt-Rockwall county region. The four-piece band has been performing around the North Texas region including in Rockwall and Greenville since it was founded last year.
THE BLANDELLES
The Blandelles is a seven-man band of professional musicians who have carved out a niche in the Northeast Texas and southern Oklahoma area by playing "Rock and Roll the Way You Remember It" since 1985. Their repertoire includes hits from the 1950s through the 1970s from artists like Elvis Presley, the Temptations, Wilson Pickett, Fats Domino, Aretha Franklin, Ritchie Valens, Joe Cocker, Santana and Creedence Clearwater Revival.
The Blandelles previously wowed audiences in Greenville at a Texan Theater performance last year and at Halloween on the Square in 2017.  The band was created by some faculty members who taught at Bland High School in Merit, Texas — hence the name, "Blandelles."
BART CROW 
Born and raised in Maypearl, Texas, country singer/songwriter Bart Crow made his first attempts to write songs while in the United States Army; he started performing live while studying at Tarleton State University in Stephenville. Perhaps the most significant milestone in his career was moving with his wife, Brooke, to Austin, where they worked tirelessly to solidify Crow as an established Texas country artist.
Crow has put together an impressive track record as a recording artist, having lofted six No. 1 singles onto the Texas Music Chart – one of which, "Wear My Ring," sold over 165,000 copies. He has sold over 40,000 albums, released five self-co-produced records in just over a decade, including "Dandelion," which debuted at No. 1 on Billboard's Heatseekers South Central chart. 
Opening for Bart Crow will be the Read Southall Band. Formed In Stillwater, Oklahoma, the Read Southall Band is comprised of four Oklahoma natives: Read Southall (lead vocals and rhythm guitar), Reid Barber (drums), Jeremee Knipp (bass) and J.T. Perry (lead guitar and harmonies). 
MIKE RYAN
San Antonio-born Mike Ryan is set to enter the next phase of his career with the release of "New Hometown," the lead single from his forthcoming album. Ryan set the bar quite high with the release of his last album Bad Reputation, in 2014, which featured a trio of number one singles on the Texas Music Charts. Ryan says he is more than excited to give his fans new music.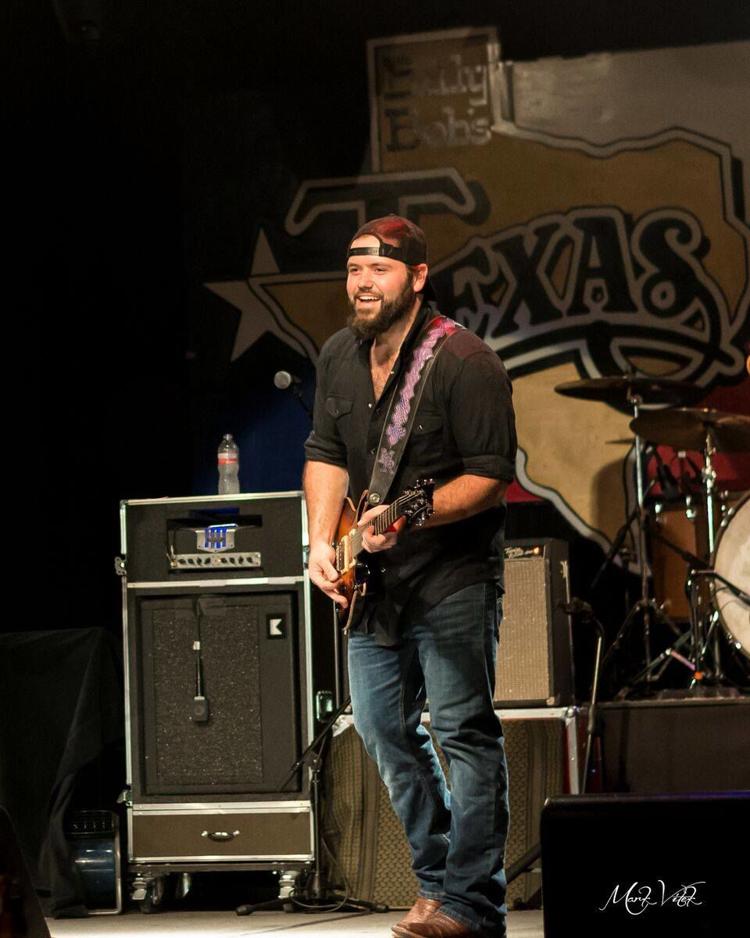 "New Hometown" tells the story of a guy who is struggling to get over a break up, and it seems like everywhere he looks is a memory that he had with his ex-girlfriend. He'd spent his whole life in this hometown, but now he can't even walk down the street without seeing a place they had spent time together.
"I think it's a song that most folks can probably relate to in some way," says Ryan. "I love the melody of the song, and I think it tells a good story."
Opening for Mike Ryan will be the Zach Romo Band. Born and raised in Caddo Mills, Zach Romo is an up-and-coming singer/songwriter who is taking on the state's music scene with vigor. Inspired by the likes of the Goo Goo Dolls, Stevie Ray Vaughan, Vince Romo and others, his unique style and blend has some calling him "the next big thing" to come out of North Texas.
Romo founded the Zach Romo Band after serving for several years in the Marine Corps. After being stationed in California, he returned to Texas and began playing music with a few of his fellow Marine buddies. They quickly realized that this was their "next chapter" and put together five songs and recorded a debut EP, dubbed "Breakthrough," which is online now and due to be officially released next week. The band recorded with Texas music veteran Jerrod Flusche.
John Michael Montgomery
John Michael Montgomery has turned an uncanny ability to relate to fans into one of country music's most storied careers. Behind the string of hit records, the roomful of awards and the critical and fan accolades that have defined his phenomenal success lies a connection that goes beyond his undeniable talent and his proven knack for picking hits.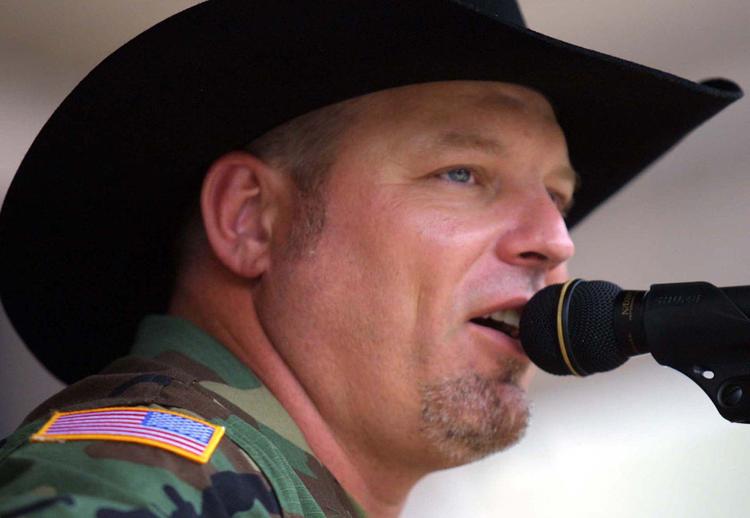 His hits have included seven No. 1 songs on Billboard's Hot Country Songs chart, 20 Top Ten country singles, 10 Top 100 Billboard albums, and two No. 1 Country albums.
Since the days when "Life's A Dance" turned him from an unknown artist into a national star, John Michael's rich baritone has carried that most important of assets – believability. Few artists in any genre sing with more heart than the Kentucky-born Montgomery.
His influence on an entire generation of music is readily apparent in love songs that have helped set the standard for the hits of the last two decades. Songs like "I Swear," "I Love the Way You Love Me" and "I Can Love You Like That" still resonate across the landscape; pop icon and country newcomer Jessica Simpson has cited "I Love The Way You Love Me" as an influence. 
John Michael sang with his family of musicians and took over lead singing after his parents divorced, performing for a while in a band called Early Tymz with Eddie and their friend Troy Gentry. Nashville talent scouts began hearing about and then seeing John Michael perform and by the early '90s he had a record deal.
The hits followed steadily, with songs like "Rope The Moon," "If You've Got Love," "No Man's Land," "Cowboy Love," "As Long As I Live," "Friends" and "How Was I To Know" establishing him as one of the elite acts of the era. 
He received the CMA Horizon award and was named the ACM's Top New Vocalist, setting off a long series of awards that included the CMA's Single and Song of the Year, Billboard's Top Country Artist, and a Grammy nomination. Heavy touring meant he kept the close touch with fans he had begun in the clubs back home.
Indeed, he has always had an extraordinarily close relationship with his fans, and they have stayed with him through good and bad times. 
CODY WAYNE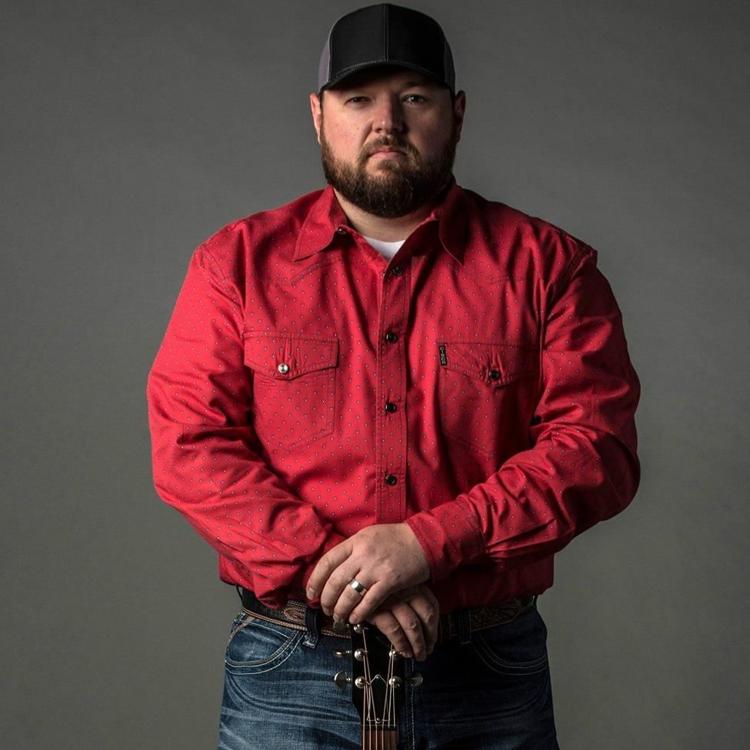 Cody Wayne got his start in entertainment as a United States Marine stationed overseas in Iwakumi, Japan. He learned to play the guitar from his roommate, Ryan Turnipseed, on his off time. Singing had always come naturally to Cody, but he discovered a latent songwriting talent while entertaining his comrades in the Corps. Cody's songs are heartfelt and reminiscent of his deep country roots in East Texas, the place he still calls home.
RESTLESS HEART 
Restless Heart lead singer Larry Stewart can remember the exact moment and place his life began to change forever.
"I was driving east on I-40 from West Nashville into town to an appointment," he recalls. "Back then, I was listening to what we were doing in my Jeep Cherokee every day. I had turned the radio on, and 'Let The Heartache Ride' was right in the middle of the acapella intro."
Stewart had been living with the song for a while, and hearing it through his car speakers wasn't that big of a deal – until he looked at the stereo and saw the numbers 97.9. "It didn't sink in because I had it in the tape deck for days, then I realized 'That's the radio. It's WSIX.' I pulled over on the shoulder around White Bridge Road and sat there with my car idling. It was like yesterday."
'Yesterday' has come full circle for Restless Heart. Then one of Nashville's newest acts, the band is celebrated its 30th anniversary in 2013.
John Dittrich, Greg Jennings, Paul Gregg, Dave Innis, and Larry Stewart – the men who make up Restless Heart have enjoyed one of the most successful careers in Country Music history, placing over 25 singles on the charts – with six consecutive No. 1 hits, four of their albums have been certified Gold by the RIAA, and they have won a wide range of awards from many organizations – including the Academy of Country Music's Top Vocal Group trophy. Those stats aside, Innis feels that their career goes much deeper than that.
Stewart says it's humbling to know Restless Heart has made an impact. 
"I'm proud of the fact that we get to hear stories from young artists and musicians that we might have made an impression or inspiring them to come to town – having number one records, and hearing the stories of what they meant to people. I feel like it was something that was meant to be." 
JOHNNY LEE
Born in Texas City, Texas,  Johnny Lee is a member of the Texas Country Music Hall of Fame and a well-known screen actor as well.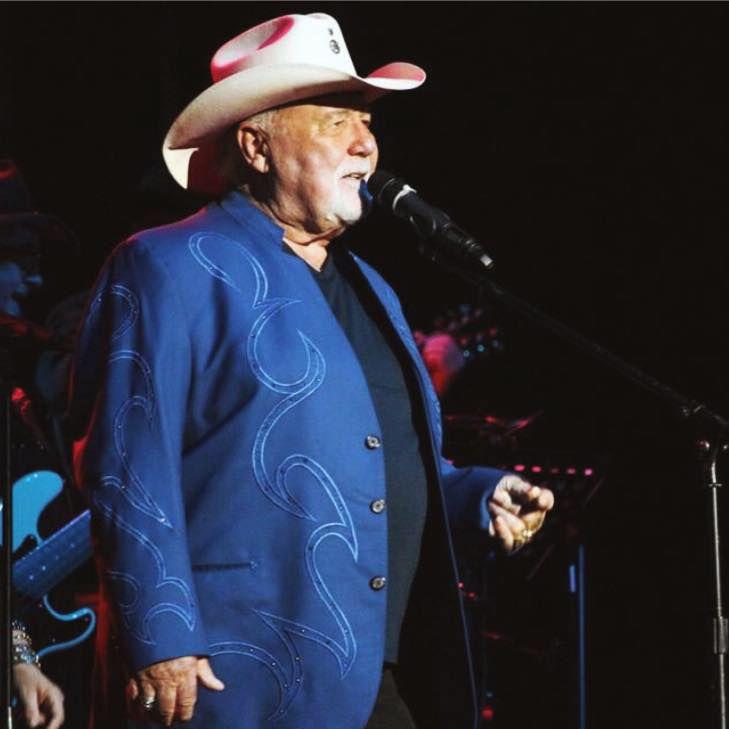 In 1968, he began a 10-year working relationship with Mickey Gilley, at the world famous nightclub Gilley's in Pasadena, Texas. In 1979, Lee performed his first screen role in the TV Movie, "The Girls in the Office" starring Barbara Eden and Susan St. James. He was then asked to perform in the film "Urban Cowboy" starring John Travolta and Deborah Winger. 
Lee's song "Lookin' For Love" was included on Urban Cowboy's soundtrack, and it became Lee's first gold record. The song spent three weeks at No. 1 on the Billboard Country chart and at No. 2 on the Pop chart. It later was named one of Billboard's Top 100 Best Country Songs of All Time.  
When not traveling and performing, Lee can be seen on many celebrity hunting and fishing shows, as well as on RFD TV's "Larry's Country Diner" and :Country's Family Reunion."
Lee's nest-known songs include a string of Top 10 hits including "One In A Million," "Bet Your Heart On Me," "Cherokee Fiddle," "Sounds Like Love," "Hey Bartender," "You Could've Heard a Heart Break," and more.